There were a couple of things that I wanted to talk about when it comes to health and fitness.  I'm the kind of person that really feels like her purpose in life is to be there for others, in whatever capacity that requires.
I may not always get it right, but if I can bring a smile to someone's face, it's worth it!
When January comes around, gyms are packed; performance gear and supplements are bought in bulk – it's a mad house.  But when February, March start to roll around, things get quiet.  I have a new-found love for working out.  I'll forever be challenged by pushups because lifting your body weight is no joke (doesn't help that my booty accounts for at least 95% of my body weight).  However, the feeling of soreness (yes soreness) and the sight of seeing flab melt away is amazing.
I'm not one of these people that follows the scale. I literally only know my weight 2x out of the year – when I get a checkup and when I have to spread eagle for the gyno.  I can tell you right now, the last time I got weighed, the number on the scale was 167! OMGAHHHHHHHH DEEEEEE, YOU LET YOURSELF GOOOOOO!
No boo…I've been getting my ish together and lifting weights and doing more strength training than I've ever done! We all know muscle weighs more than fat so there's that too.
What's funny is that when I saw that number, "I thought, shoot girl you gained weight!" But then I looked at my arms, my legs, my booty and thought, "Hmmm….you look good!"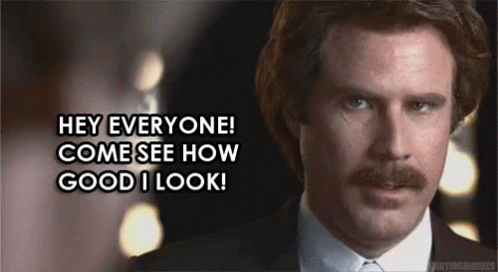 People compliment me on my body and I constantly hear comments about my…erm…assets.  People ask me, "How are you staying so skinny?!" And I'm like, "Where do you see skinny? All I see is hips thighs and…." You get it.
I'm so excited about this year because I decided to be more transparent with who I am and what I do.  I love talking about health and fitness and never thought I would be THAT person.  But alas my friends, I'm here for it. All of it.
So stay tuned! Follow my blog, my Facebook page, my Instagram and all of that to keep up with my musings.  I've got all sorts of fun bits coming and I can't wait to share!
Dee